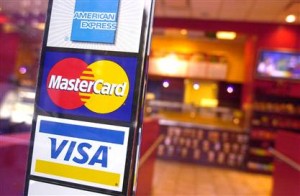 I will give a short outline of the chargeback process so you can get an idea of what it is and what you can do in regard to a disputed transaction. It is the process we follow at
UniBul
, but it is a fairly standard for the industry as well.
A chargeback begins with the cardholder contacting his card issuer, notifying them that he is disputing a transaction. Most issuers will request that their cardholder signs a written statement, in which he describes, in detail, the circumstances of the transaction at issue. In most cases, before a chargeback is initiated, the card issuer requests a copy of the sales record as well. If there is sufficient evidence to support the cardholder's request, the card issuer sends the transaction back to the credit card merchant processor (your processing bank), who, if not able to resolve the issue, may contact you for additional information. What that means is that you should deal directly with your payment processor. Tell them what happened and provide supporting evidence.
If you provide sufficient evidence to warrant a reversal of the chargeback, your credit card processing companies will forward the representation to the issuer through the Credit Card Association (Visa or MasterCard). In essence, the transaction will be reinstated and you will get your money back.
Merchants should make every effort to avoid chargebacks altogether. Even if the dispute is resolved in your favor, the mere fact that a chargeback was initiated, is held against you. Visa and MasterCard hold the credit card payment processing companies responsible for their merchants' chargeback levels. If you generate chargebacks in excess of 1% of your total transactions, your processor is assessed a fine. If you don't reduce that rate, you will lose your small business merchant account.
No business is immune against chargebacks, even manual credit card processing merchants can have one every now and again. Yet, most vulnerable are businesses that operate in a card-not-present environment. Direct marketing and PC based credit card processing merchants need to familiarize themselves with the chargeback methodology and implement in their sales process a set of best practices to help minimize the potential of customer disputes. That way they will ensure that their processing rates are the lowest possible and will not have to worry about the status of their merchant account.